Marco Cappelli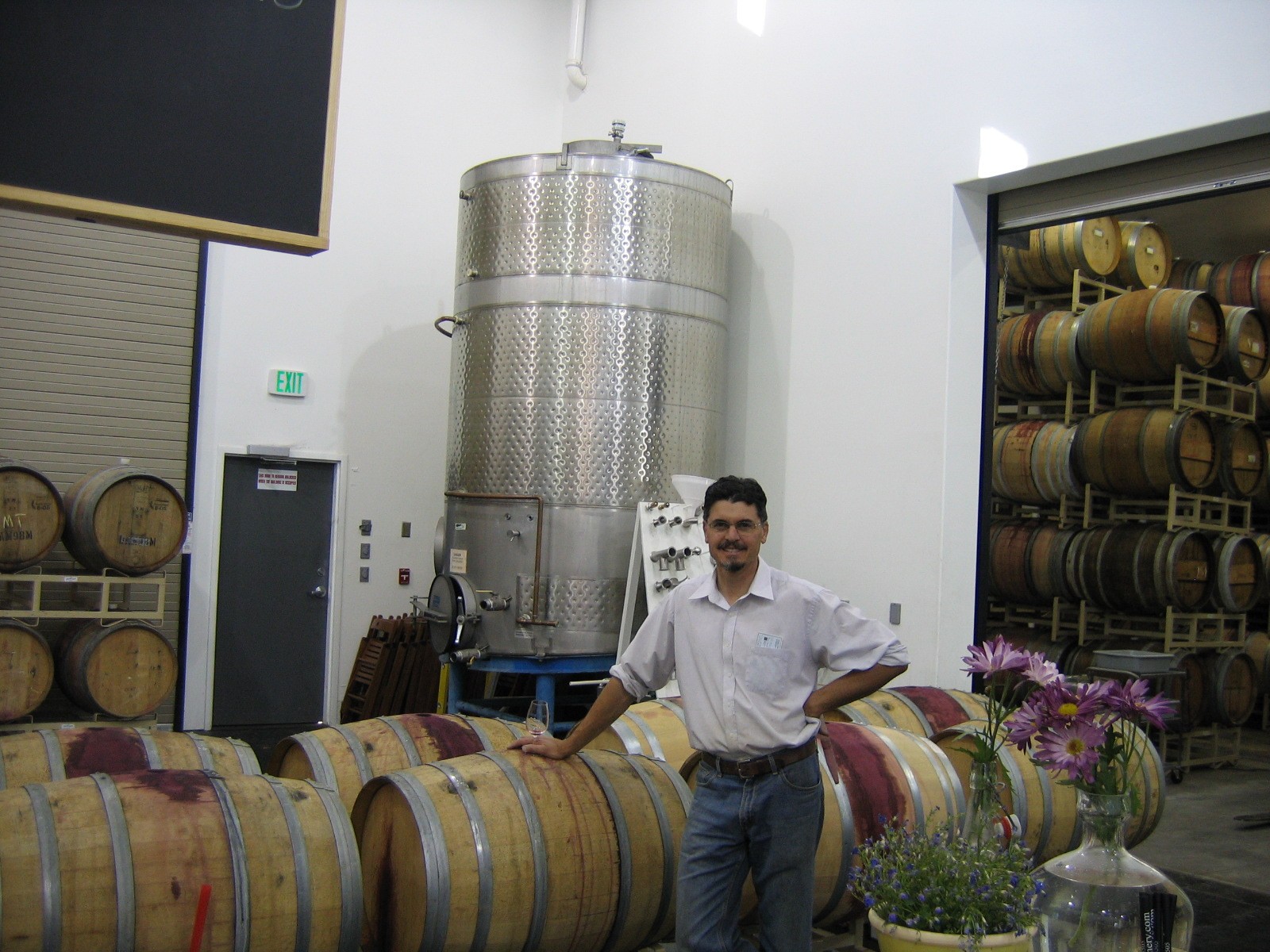 Marco became interested in wine in a most genial way: through a college girlfriend, whose roommate was an Enology student. During their first year in the dorms they made wine together from diluted honey. Seeing the transformation that took place during fermentation got him hooked. He took the next fall quarter off from school and worked at the Louis Martini Winery in St. Helena. It was a life changing experience. Tons of grapes rolling in, being crushed, fermented and pressed. All the sights, smells and flavors! It was the most exciting thing he had ever experienced.
He returned to U.C. Davis, acquired his B.S. in Enology in 1984 and took off to Europe for more practical training: one year in Italy and six months in France. While Davis had given him a solid theoretical foundation in winemaking, Europe helped refine his palate and gave him a deeper understanding of what wine is and how to enjoy it. He learned in Italy that wine is food, as important a part of the daily meal as bread and pasta. France taught him to recognize how soil, climate and human factors influence the character and personality of wine.
He returned from Europe in January of 1986, ready to embark on a winemaking career in Napa Valley. He landed his first job at Saintsbury Winery in Carneros as cellar worker and soon had the good fortune to meet and become friends with Andre Tchelistcheff. It was Andre who, one year later, introduced him to Clarke Swanson. In March of 1987, Clarke took a chance and hired him, an inexperienced twenty six year old, to make wine for Swanson Winery. Andre provided the winemaking expertise and Clarke the patience to get him through the first few years. He remained at Swanson for 17 years as winemaker and vice president.
In the spring of 2004, a new chapter opened in his life when he moved to El Dorado County to run a little vineyard he had purchased two years earlier. Only a few days after his arrival in Somerset, he took a drive to Murphys to meet Ed and Dave Bauer, and to take his first steps on Indian Rock Vineyards…