Photo Gallery (Scroll over the Picture)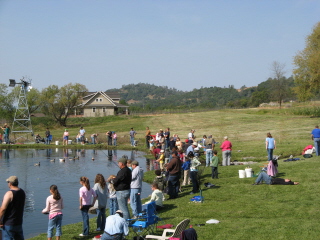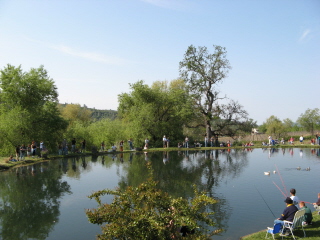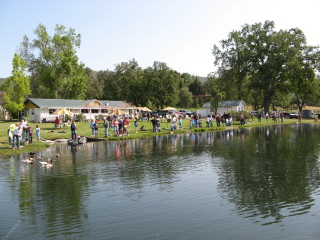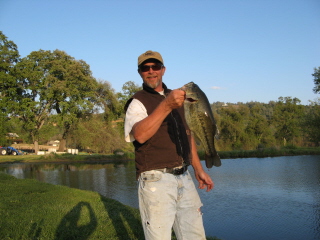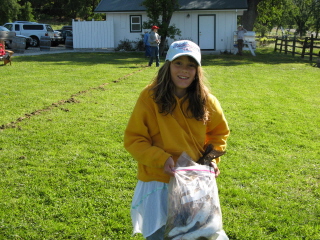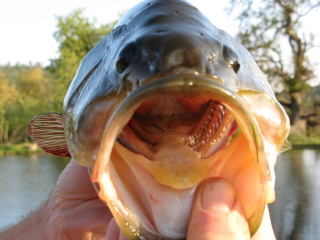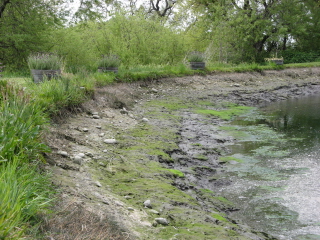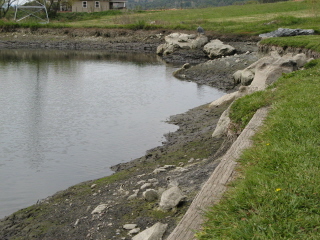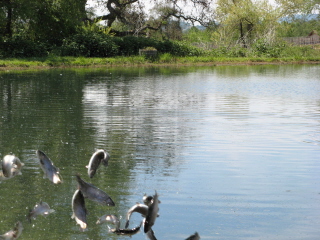 Indian Rock Fishing Derby May 2008
What's up with the 2 bottom pictures?.......
They were taken the afternoon of April 21, 2008, after 3 nights of frost calls!
Had tempatures dropped below freezing that night, we would have had to cancel the 2008 Fishing Derby
and invite everyone to the first ever......Indian Rock Vineyard Community Fish Fry!......
Dave and Ed had already made the decision........Yes.....We would use the last bit of water to
save the grapes!
---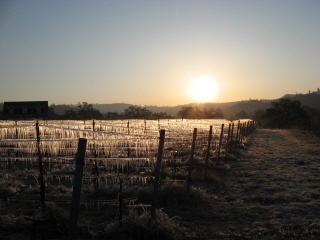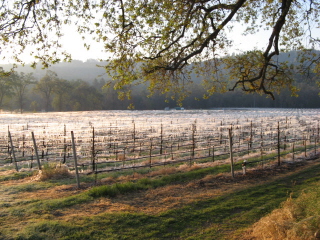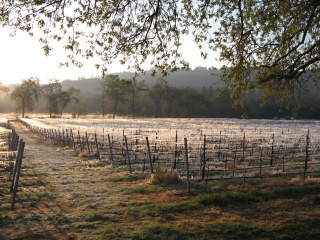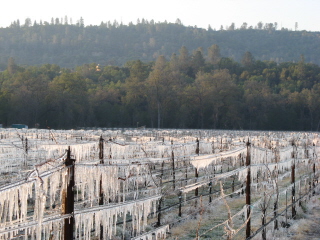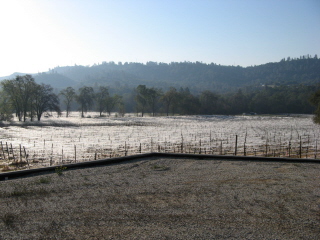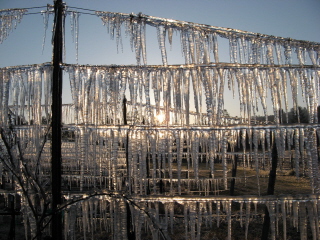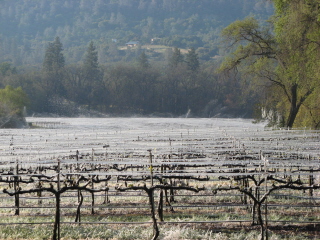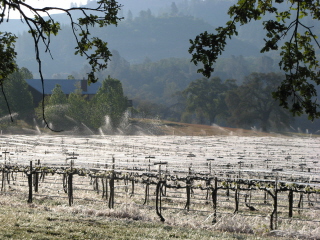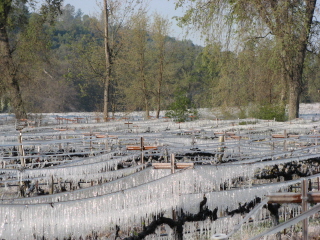 17 Frost Calls in April 2008 - We didn't get much sleep in April......but we saved the grapes!

Read the April 23,2008 Union Democrat Article!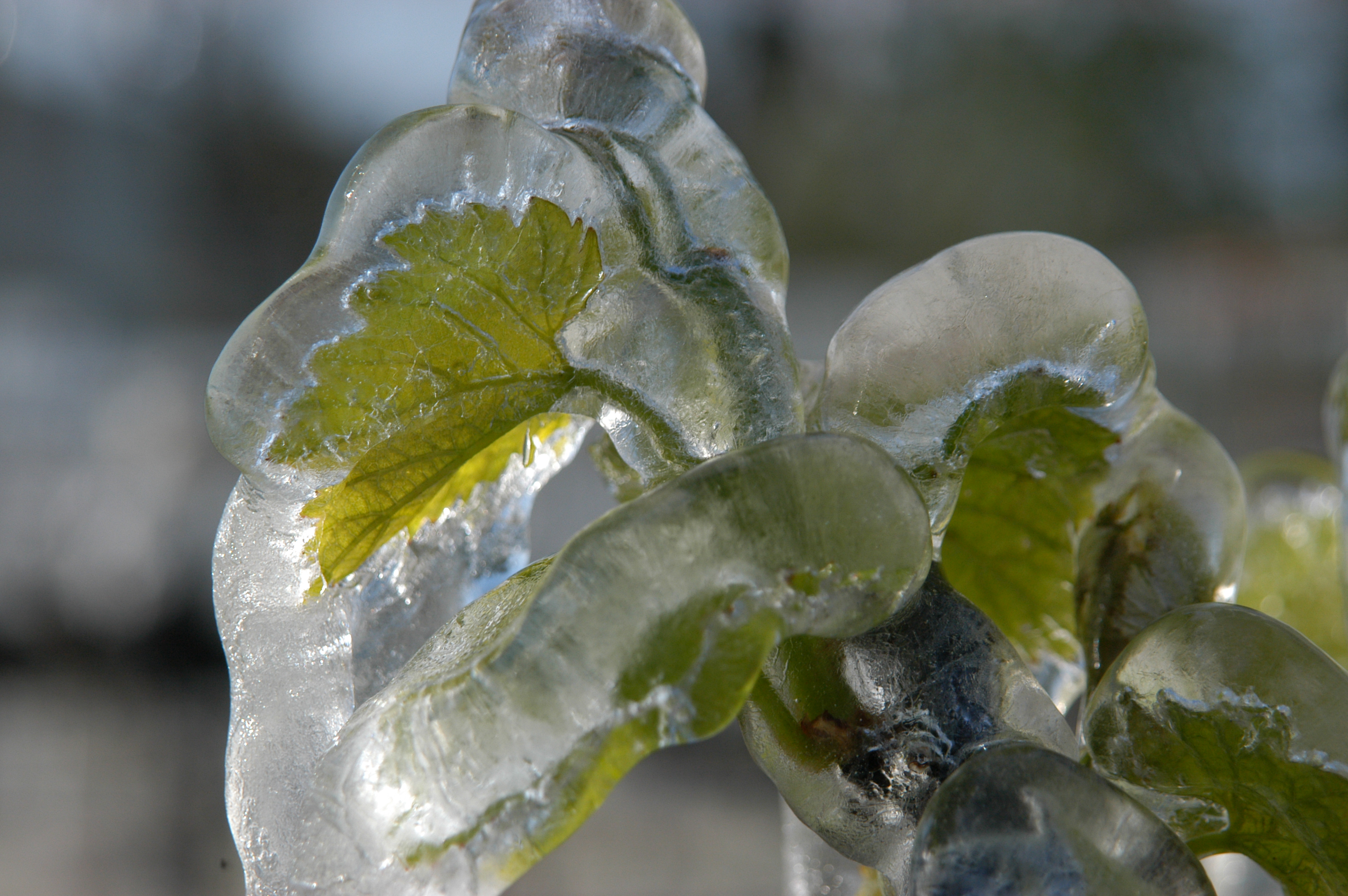 The picture that appeared in over 18 publications! Taken early morning April 21st, 2008.......in
the aftermath of the worst frost call that we have ever had to deal with!
This is what our first row of Chardonnay looked like at the top of vineyard.
Inside Scoop---We have three blocks of Chardonnay that are planted from the top of the vineyard down to the bottom by Coyote Creek. The unseasonable warm weather in early April had caused the upper block to bud out early, but fortunately our lower blocks (due to the natural cool sink of the vineyards) were not as advanced. Steve and I knew that the most of the upper block was "toast" by about 1:30 AM (it was already 23 degrees and the tempature was still falling) and we immediately concentrated our efforts on saving the middle and lower blocks.
So…..... in regards to the rumor that Indian Rock lost all their Chardonnay for the 2008 Vintage….
Nonsense! We have over 6 acres of Chardonnay and even though we lost over 30% the night
Of April 20th, 2008, we are in great shape! The fruit that survived was of incredible quality, and
Dave and Marco report that the barrel tasting for our 2008 Estate and 2008 Reserve Chardonnay
Indicate that….. Yes……. this vintage will be our best yet!

---
Some Fun Shots at Indian Rock